Fun but functional, in this blog we share all of our top tips on how to light children's bedrooms, nurseries, and playrooms. No matter the age group, BHS has a brand-new selection of girls, boys, and gender-neutral lighting styles. Read on to find out the best way to light your child's room for a colourful and visually engaging appearance.
Nursery and Bedroom Lighting
Babies and toddlers often need a reassuring light during night-time for a feeling of comfort and security. One of our favourite ways to scare away the monster hiding under the bed is night lights. The Glow Owl Colour Changing Night Light is ideal as a bedside table lamp and can also be adhered to the wall with a sticky back. This silicone children's night light comes in a charming owl design and has 16 colour options that are changeable with a remote. It also has 10 brightness levels and 4 transition styles, keeping your child engaged with the perfect settings for both playtime and bedtime.
Alternatively, opt for the Glow Stars Table Lamp, ideal for adding a magical space-like theme to your child's bedroom. This table lamp has a fabric shade with cut-outs that project light in the shape of stars across the room for a mesmerising look.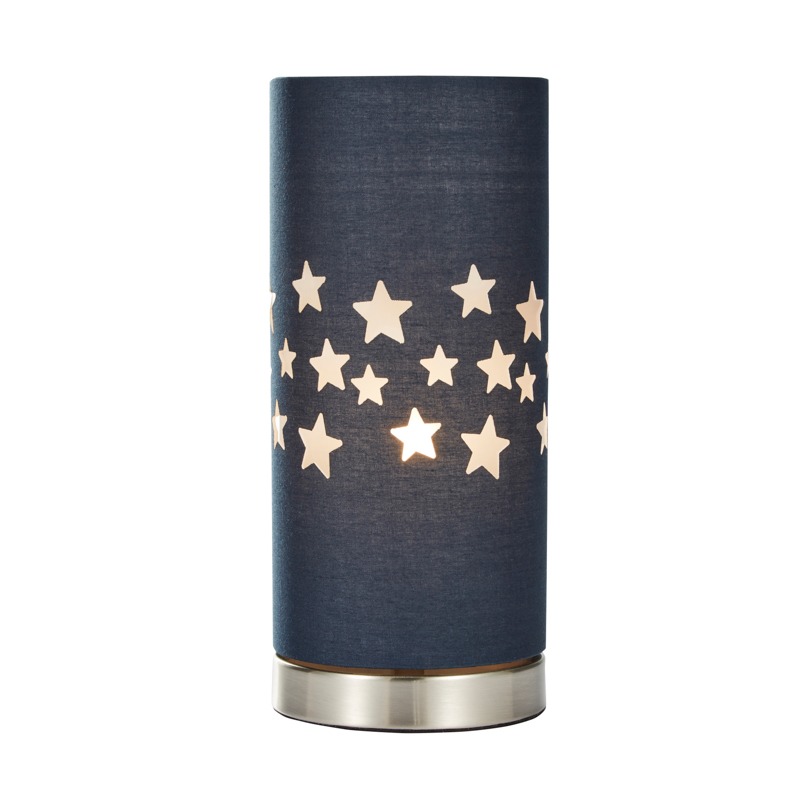 Lighting for Primary School Age Children
If you're looking for something for the in-between ages that's suitable for both older and younger children, you may want to look for something that is still colourful and vibrant but has more of a modern design that wows your child's friends when they sleep over. That's why the Glow Cloud Wall Lamp is the perfect choice. With a pull cord switch for ease of use and an LED strip that reflects against the wall behind the light for a stunning backlit effect. This cloud light comes in both pink and blue to suit lighter and darker colour schemes.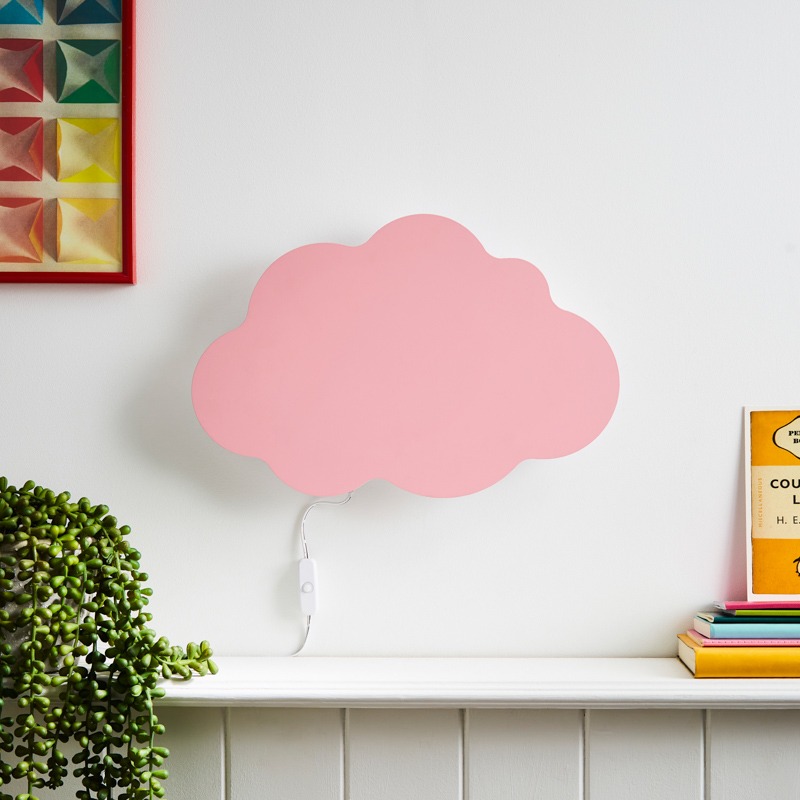 Study Lamps for Secondary Schoolers
As your child reaches the pre-teen and teenager stage, they may want a study area to help them focus as they receive more homework from school. By selecting a few lamp options for your child and letting them choose which their favourite is, their new desk set up may motivate them to want to do their homework more in order to boost their grades.
The Glow LED Task Lamp comes in pink, blue and white to fit any style of bedroom. It also comes with an adjustable head that allows your child to direct it wherever they need the best visibility. Featuring LED technology, this task light can be left switched on for longer due to a longer lifespan and saves money on your energy bills due to the eco-friendly design.
Another choice for older children's rooms is the Glow Hexagon Table Lamp. This table lamp features a simplistic geometric design and a metal base for a modern and more minimalist look for older children who are looking for a grown-up look. This lamp diffuses a soft glow into the room and comes in a variety of colours. The straightforward design also allows for easy cleaning, offering a functional purpose.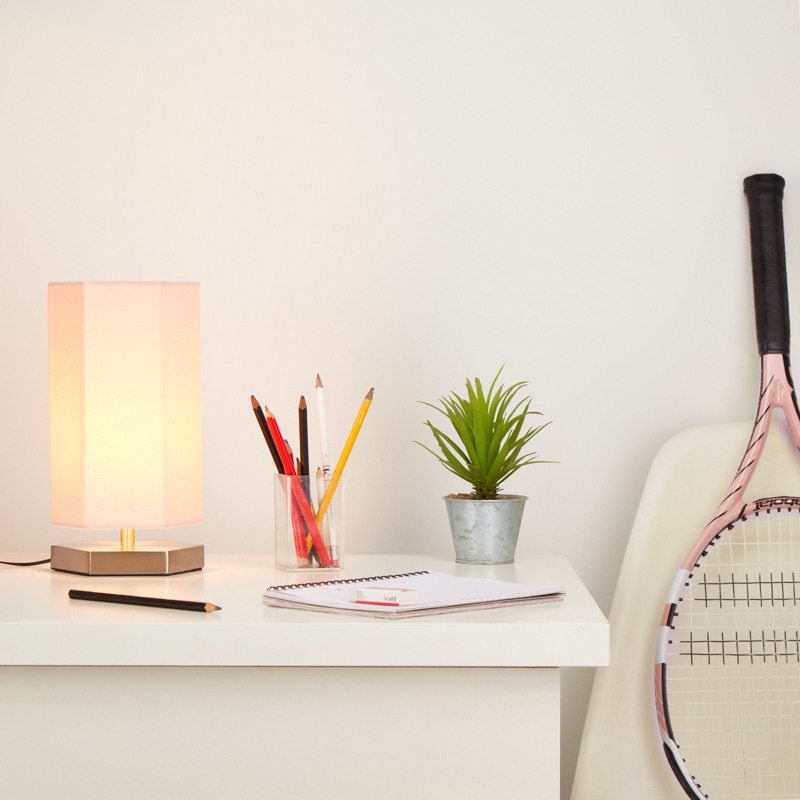 Extra Lighting Tips
An extra tip for lighting in children's rooms and nurseries is to be considerate of placement when purchasing your lights. You may want to choose a flush light for your child's room to ensure easy cleaning and to give a widespread illumination to help with practical tasks such as getting kids ready for bed, cleaning, and changing nappies. A flush light is also great if your child has a bunk bed, as it will be fixed to the ceiling out of the way, ensuring no one can hit their head on it.
Dimmer switches may also be a clever idea, switching the light on at a dimmer setting is often preferred to lamps during night-time feeds in order to create a calming atmosphere that doesn't disturb your child too much when they are tired.
We hope this blog helps you decide on the right light for your child's room whether you are looking for a nursery ceiling light, or a table lamp that leaves room to grow as your child gets older and wishes to change up their room décor a bit.
For more information on our product ranges and all the latest in interior décor visit the BHS blog page and don't forget to follow us on social media @BHS_UK for updates on our upcoming new releases for kid's lighting.