Throughout these unusual times, many have quickly come to terms with the new reality of home working. For some, this has also meant getting creative with their designated work-space, which in some cases is shared with family, partners or flatmates. It can sometimes be hard to find solitude in this environment, especially when your kitchen table is now a classroom.
Whatever space you find yourself working in, there are ways to boost well-being and productivity: it's all about atmosphere. Alongside décor and layout, the right lighting is one of the easiest ways to make positive changes.
The science behind lighting is well documented, take for example the use of light therapy, so it's perhaps unsurprising to learn this influence extends to our working environment. In this context, the right light will not only improve mood and energy levels but also affects concentration and even appetite.
What are the key tips? In your home office, it's important to achieve a balance between natural and artificial light. This will help to minimise shadow and glare, which can place a strain on your eyes, especially when you're concentrating. It is recommended to place lights parallel to the window and the work space and to use task lighting, rather than relying on overhead lighting all the time. That way you can reduce energy consumption – and headaches!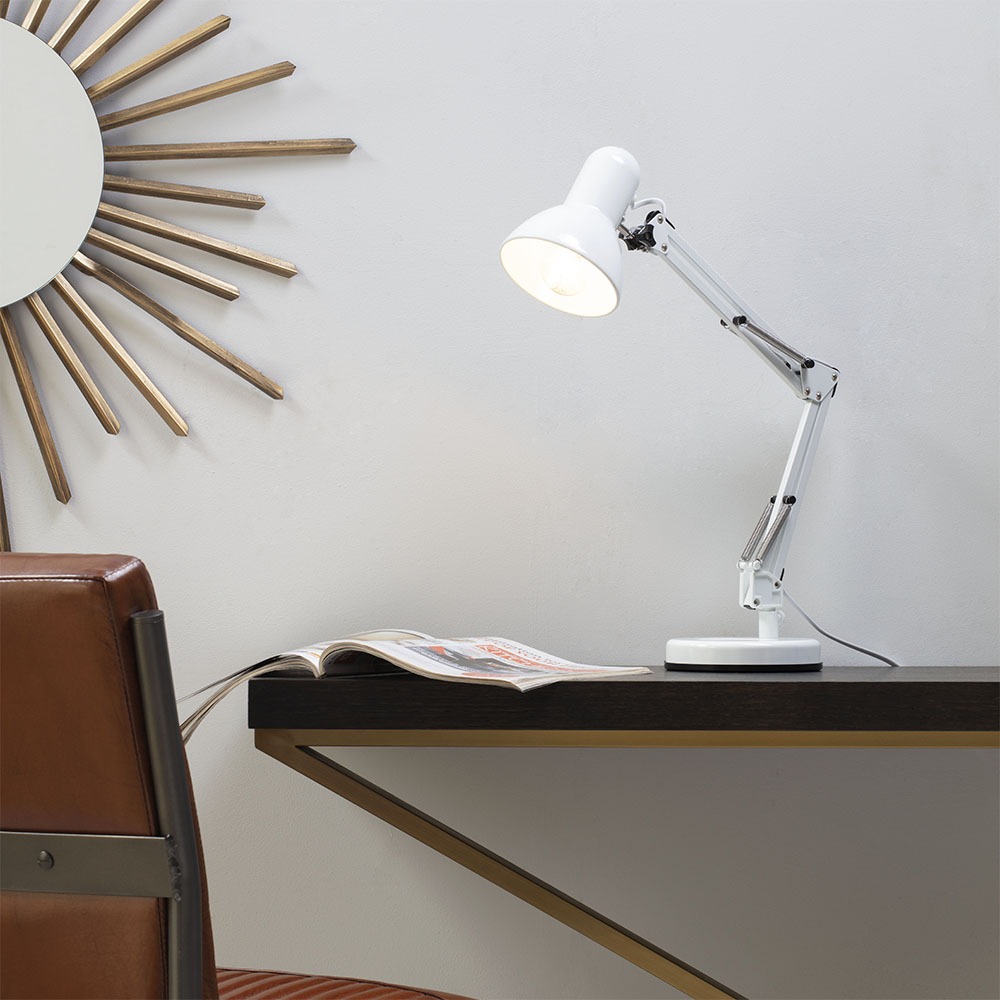 If you're working in a multi-functional space, like a shared living room, there are benefits to layering the lighting so it can be adapted throughout the day. Task lighting can create a space for focus, whereas wall lighting can bring a softer ambient light for other activities in between work.
However, it's no fun just to consider practicality. BHS has a range of stylish lighting options to make the space feel inspiring and creative, which can be just as important. The contemporary Olson task lamp is modern and cool, while the Aaron Mable task lamp is more refined and elegant. The Cosgrove collection will add a pop of colour, or if space is tight the Marianne Wall Light will brighten a room without compromising on space.
Shop online at BHS for wall, table and task lighting to help create the perfect workspace, and follow us on social for new arrivals and updates!